Why need to fix slow computer. Is it obvious? To satisfy your self!! 90% of computer user does not pay attention to their computer health compare to their car. They use computer everyday to type document, listening to songs, surfing the internet but they forgot to do maintenance to their computer. The main problems that causing this slow computer problem are disorganized files, unnecessary software, lot of software running in background, dead registry, or even worse is the computer been infected by viruses or spyware without you knowing it.

The following tips could help you to fix slow computer. This guide is prepared for both Windows XP and Vista by Ben Tiew from onlineDIYguy.com.

1. Backup all your data from My Documents. This is the place where usually your saved files are located. How to backup? Just copy all of those files to other place or drive such as drive D: or external hard disk or burn them into DVD/CD.

2. Clean unwanted software from windows premade Uninstaller(Add/Remove Programs). Find big software that you rarely use. From the uninstaller, you can see the size of the software that been installed, and the frequency the software been used.

3. Clean your Windows Registry. The registry is the important part of your software to work. If you mistakenly deleted the important registry, some of your software might crash or even worse, your windows crash! To fix slow computer, you can use software to repair your registry. Refer to my Registry Repair post.

4. Disk Clean Up and Defragmantation. This option is pre-installed in windows. They located at START>PROGRAMS>ACCESSORIES>SYSTEM TOOLS. First, do the Disk Clean Up first for drive C: then only after that you can defrag your drive C: Why drive C: ? because your windows and other operating and operation is located in drive C: (usually) but if you are not so sure where your operating and operation software located, just clean up all drives and defrag all drives. This will fix slow computer problems.

5. Do virus and spyware scan using Antivirus and spyware software. You can get the free antivirus from AVG and spyware from HERE.

6. Do your drive's ScanDisk. ScanDisk is windows utility software that can manage to check the system files and bad cluster on your hard drive. This option can be found from Tools tab from Properties option if you Right Clicked on your drive.

For easy maintenance, you also can use software Tune-Up Utilities. This software have 1-click maintenance for your computer.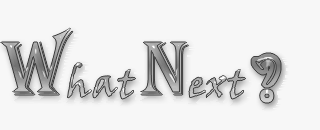 ---