VMware workstation is a software that enable us to run multiple operating system(os) in 1 windows. As example, you want to run Linux Os in your Windows XP, what you need is the iso file of Linux Os like kanotix. You an get it free from here.

When you have install the VMware, open VMware Workstation 6, click File and choose New and Virtual Machine. Click next until you get the "select a guess opetarig system". Choose Linux and choose "other linux for 2.4.x kernel" for version.



Then, click next untill you reach "network type" and choose "use bridging connection" there. After you clicked next, you need to choose disk space for your virtual machine. Just let the default value (8Gb) and click Finish. At the Linux's tab, you need to set the iso of the operating system that you want to use.


Double click at "CD rom (IDE 1:0)"
Then the box of CD rom (IDE 1:0) will appear
choose "use iso image" and browse the iso of your operating system.
After you click ok, you have done setting your virtual machine. To start running the new OS, you just need to click "start this virtual machine" and push "Ctrl+Alt+Del" to view your virtual machine in fullscreen mode.
Choose your new language for your new OS.
To back to normal window, just "Ctrl+Alt+Del" again.
Now you can run linux on your windows xp. you also can surfing or doing other stuff.
Good luck to try..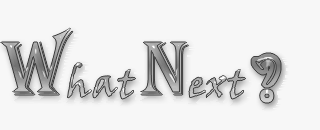 ---