Do your windows slow? You computer take a long time to start? You need more time to run certain program or game although your hardware is compatible to do more? This show your system had slow down. The registry is messy. Your files are scatter.

You must fix this or someday your computer wont start-up anymore. Your hard disk will burn or your CPU bust..It sound funny but it's true. When the computer is overloaded with miscellaneous files or item, it will become hot and hotter. When it cannot be control anymore, say bye-bye to your computer.To overcome this from happen, you can do certain things by your own.

The main factor is your startup program.. The most easiest way is run msconfig(i have show how to do this in previous post) and it will open your system configuration. There you can manage which program you want it to start together when the windows start. Go to 'startup' tab and choose the program that you need it to start. You don't need all of them. My suggestion is choose only program that you always use. You also can tuning up your computer by reducing the graphical look of your windows interface. The other problem is your registry..To fix your registry, you need a registry repair tool. Why do need this program? This program is capable of cleansing your system, removing duplicate and unused registry, shortcut, obsolete start menus, temporary files, etc. Those things are the factor your windows slow so you need to remove them.


I suggest you use Tune-Up Utilities software..This software can do everything automatically to speedup your system.It also have monitor that will automatically run schedule maintenance and can optimize your system performance. The program also can set your format of graphical interface and also can fix your registry. The start-up manage give you easiness to manage your start-up program. Removing junk files wasn't any problem when the program provide easy junk cleaner. Get the software now.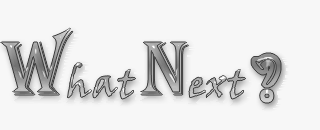 ---