Do you always have problem with free space? when you want to install some program, it wrote "disk full" and at the same time you have other partition that have a very big unused space? and you want to transfer the space to your primary one, but you don't know how. In this software advance world nowadays, we can find a lot of software that can manage partition easily. One of the software is Partition Magic. It's easy and effective. The most important is, it's FREE. This software was created by J. Andrew (Andy) McLaughlin. This software can create, delete, resize, defragment, format, copy, move partition and modify their attributes.


REQUIREMENT :

Pentium-class or better x86 processor. Supports all modern Intel x86 and AMD processors.

32 megabytes RAM memory (16 megabytes if operating in text mode).

IDE (ATA) hard disks for partitioning.

IDE (ATAPI) CD-ROM drive, if booting from the CD version.

Standard PC floppy disk, if booting from the floppy disk version.

For graphics mode, a VESA 2-compatible graphics card with linear framebuffer support.

USB or PS/2-syle keyboard.

USB or PS/2-style mouse, if operating in graphics mode.
This software has these limitation but it will be fixed soon:

Does not work with some SATA hard disks

No hardware support for non-USB SCSI hard disks

Supports only DOS/Windows-style MBR partition tables (used on nearly all IBM PC-compatibles). No support for Sun or BSD disk labels, or EFI/GPT tables used on Itanium and Intel Mac platforms.

Cannot format partitions as NTFS or EXT3.

Can format as FAT (12/16/32), EXT2, and Linux swap.

Cannot resize FAT or EXT filesystems.

Can resize NTFS (Windows XP) and Linux swap.

No hardware support for serial mice

No hardware support for PCMCIA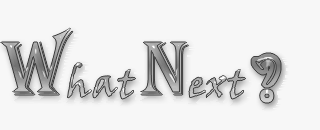 ---