Although it is said that most of the iPhone and iPod Touch applications can be downloaded into the iPad for use, it is not highly recommended to add all of the applications into the device. Instead, download only the free iPad applications that are necessary or those you really need. According to some reviews made by iPad users, the viewing of the original applications in the iPad is pretty disappointing. Original size appears too small while zooming in makes the application looks pixilated. Thus they would prefer to install optimized free applications into the iPad as these applications came out perfectly nice. One of such applications is the Evernote. You can install the Evernote and get an account for free in the MUO website. This application allows your notebooks to be displayed in icon forms. You can get a beautiful view of the icon with the content displayed right at the bottom. This is done with just a click on the notebook.

The Apple iBook is one of the famous free iPad apps. This is indeed a perfect and comprehensive application for eBook readers. Although you can read using the iPhone, doing the same in the iPad provides an entirely different experience. With the larger screen and more advanced technology, reading books using the iPad is similar to reading it in real. Besides, the iBook application offers the searching capabilities for iPad users.

The Fwix is one of the free applications that allow iPad users to download and read the latest and ongoing top news or stories. These stories are extracted from different sources. The clean and elegant interface of the iPad makes scanning headlines very convenient, easy and comfortable as well. Another great news application is the NPR. It is really useful in the iPad where you can access to the top news and stories via the NPR in both the written and radio formats. This iPad application also allows users to create a playlist to contain stories or save up news to read them later.

The Fluent News Reader is also one of the free iPad apps for news reading. With this application, you can download top news according to your preferred categories. They often come from well-know resources such as the CNN, Wall Street Journal, USA Today, Fox News and others.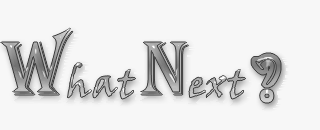 ---