Do you know there are several shortcut key that you can use for doing something like SEARCH or RUN. These shortcut keys are provided to make things easier and faster like if we want to search some files from our computer, we need to push START>SEARCH then after that only we can search the files but with shortcut key, you just need to push WINDOWS KEY + F and the search window will open. This same apply if you want to open windows explorer, you just need to push WINDOWS KEY + E. By using shortcut key, we can save our time, although it's take only 5 second by using mouse, but if do the same thing over and over, like 100 times per week for example, we had loss 500 second or 8.33 minutes per week. Well it's not a big deal but trust me, it will help if you have that 8.33 minute that u lost by using mouse. Here I'll give some shortcut keys that been provided by windows.
KEYS

FUNCTION

WINDOWS KEY+E

WINDOWS KEY+D

WINDOWS KEY+F

WINDOWS KEY+M

WINDOWS KEY+R

WINDOWS KEY+L

Button F1

Button F5

CTRL+Z

CTRL+X

CTRL+C

CTRL+V

CTRL+B

CTRL+U

CTRL+I

CTRL+A

CTRL+Y

CTRL+S

CTRL+D

CTRL+F

Open windows explorer

Minimize all window

Open search window

Minimize active window

Open RUN window

Logoff Computer

Open help center/help topic

Refresh desktop/web page

Undo something

Cut selection

Copy selection

Paste selection


Make BOLD text

Make UNDERLINED text

Make ITALIC text

Select all

Redo

Save as

Bookmark page


Open find window
Some shortcut key are varies between software, like CTRL+D is for choosing font for Microsoft words and for Bookmark page in Web Browser. You should try various key to get the exact key and save time. Try the shortcut key now, press CTRL+D and bookmark this page..!!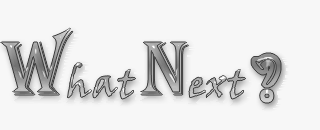 ---