Lately i've been working on a new wordpress platform for my video blog and a personal blog. For that, I've downloaded a lot of plugins for my wordpress platfrom. After been testing and using some of the plugins, here I'll advice a couple plugin that a wordpress platform must have. All these plugin is not basic plugin like All in One Seo or WP-Cache.

1. WP-CopyProtect
This plugin work charmly to disable user's right click. This will avoid some plagiarism activity. This plugin is easy to use. Just install it and Activate. Work charm on wordpress 2.7 and above.

2. LinkWithin
Linkwithin is a plugin like Related Post plugin. The deference is Linkwithin will show related post together with image. It's for increasing page view and decrease the bounce rate.
LinkWithin also can be use in blogspot. Just paste the code anywhere you want related post to be. For a good result, you should use it at footer, end of your article.

3. The Wordpress Bar
It function like Diggbar. This plugin will shortened the outbound link. It also give you 'YourSiteBar' like Diggbar. This will completely make a passive link to your website.

4. LibXML2 Fix
If you have problem using windows live writer with your blog, you can use this plugin.

That a couple wordpress must have plugin that i think will enhance your blog. Enjoy and use comment column wisely.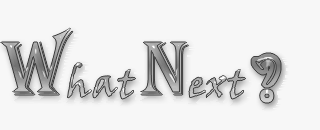 ---